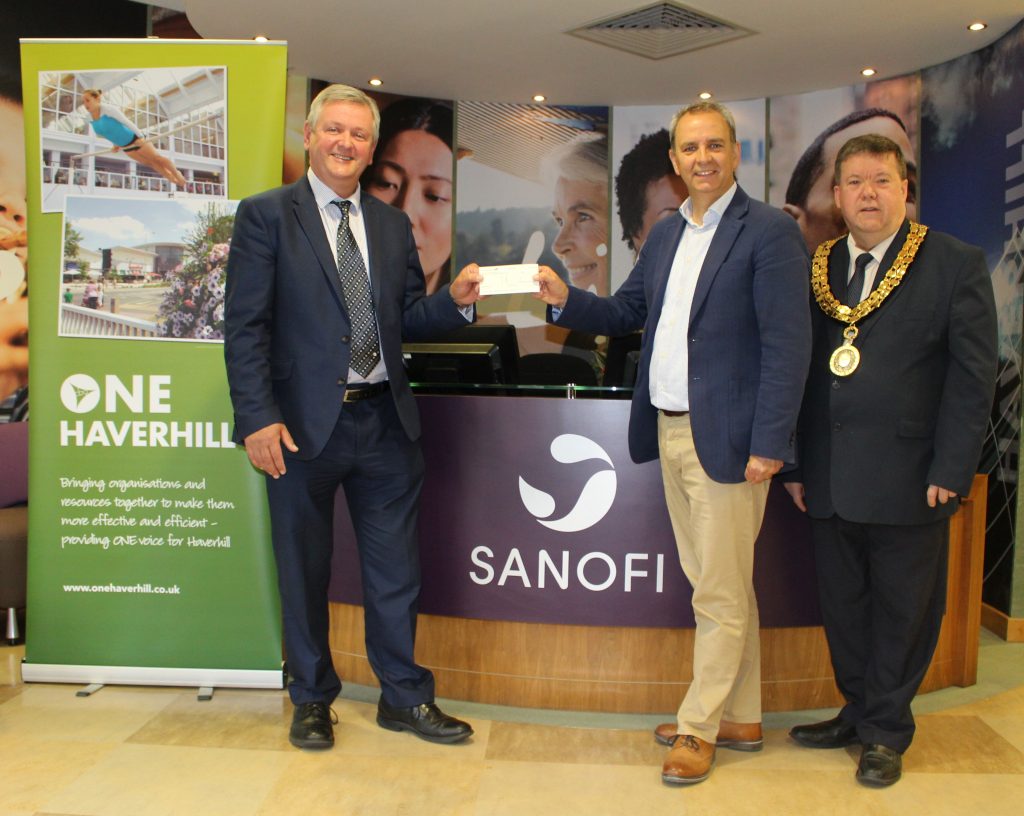 Bosses at leading Haverhill employer Sanofi have been thanked after donating a four-figure sum towards an organisation set up to champion the town.
The operation costs of ONE Haverhill Partnership have been given a timely boost by the donation from Sanofi, a member of the organisation's Business Angels.
John Mayhew, chairman of ONE Haverhill Partnership, said: "The commitment shown by Sanofi towards what we are trying to achieve has always been fantastic and this donation is another example of that.
"On behalf of the entire board of ONE Haverhill Partnership, we would like to extend our thanks to Sanofi for their continued support.
"Jim Moretta, site director at Sanofi, said: "We are proud to be based in Haverhill and have such a strong history and affinity with the town.
"As one of the largest employers in the area, we feel it is crucial to give something back in support of our community.
"We have many people who live and visit the town and we know from experience what a great job ONE Haverhill Partnership is doing.
We are only too happy to support that through this donation."In the past, Sanofi have supported the organisation by hosting the ONE Haverhill Partnership Apprenticeship Awards and providing space for board meetings.
ONE Haverhill Partnership was set up to bring together organisations and resources to make them more effective and efficient in the town.
It relies on small grants and donations to manage its operating costs.
Last year, it set up the ONE Haverhill Business Angels to encourage more businesses to get involved with the organisation and create a closer working relationship between local companies.