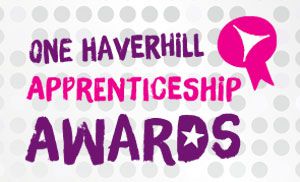 Keeping young talent in Haverhill
The position of a Youth Skills Manager was set up by ONE Haverhill Partnership in 2013 as a direct response to the community agreeing young people in the town deserved better opportunities and more support in looking for jobs.
The Youth Skills Manager, Karen Chapple, was tasked to work with local businesses and to help encourage the growth of employment opportunities in town.
The results have been a real success story of ONE Haverhill Partnership.‍‍‍
Aims of the project
Local businesses would be informed about the apprenticeship scheme and encouraged to take on a young local apprentice.

Businesses would be supported throughout the process and help to simplify the scheme making it less time consuming and a more attractive option to employ local talent.

Young people would naturally benefit from more opportunities being advertised and be supported to apply for positions, creating a matching service for the two involved.

‍
The success of the project
A target of 10 new opportunities for apprentices to be created was set for the first year.
At the end of that first year (September 2013-September 2014), 50 opportunities had been created. The second year brought 51 opportunities and in total, we have created 119 opportunities.
Of these opportunities, 86 have been filled by young people employed as apprentices – while 48 of these were matched by the service we offer.
It was clear that spending time on this part of the role bought about clear, measurable advantages to the young people of Haverhill.
Training our young people‍‍‍
In addition to a programme of events arranged to give inspiration, experience, advice and guidance, the Youth Skills Manager is also always looking to co-ordinate training for young people in Haverhill and help plug any gaps by encouraging services and/or training to be assessable to our young people.‍‍‍
In keeping with our partnership ethos, good relationships have been formed with schools, Further Education colleges, training providers, services, businesses, Job Centre Plus and young people themselves.
Further details
If you are an employer or a young person who would like further details on Apprenticeship opportunities in Haverhill or the Government's Apprenticeship grant, please contact Youth Skills Manager, Karen Chapple, for an informal chat.
Read how being involved in the Apprenticeship scheme has made a difference to young people and the businesses they are working for in Haverhill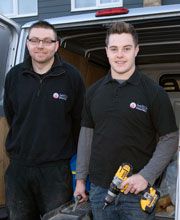 "If more Haverhill firms took on an apprentice it would grow the local economy, getting more young people into jobs and helping Haverhill become a better place to live."
Leighton Symonds
Symtech Plumbing and Heating